After the beast on Sunday Holly and I went for an easy win. We wanted something quick and fun and we totally rocked
Simplicity 2258
. We both made version C or the one the girl is wearing. I made mine a bit longer because the picture the skirt was pretty mini. I would up cutting off my excess and it came just over my knees. What does that mean really? I am 5 foot 5, so pattern envelope girl is about 6 foot 11.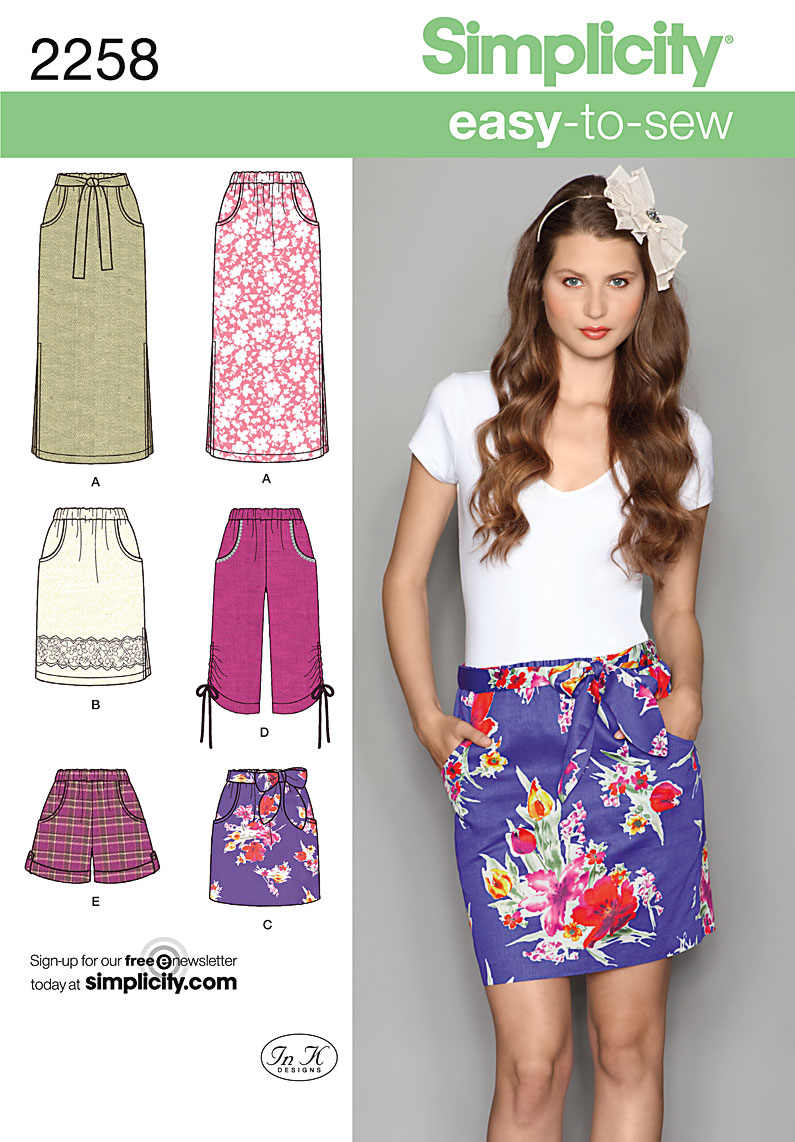 It was a totally awesome win!!!! This one is mine...
Here is Holly's...
It was funny Holly liked my material, but hers is super cute. I love both of them. After this skirt we were totally inspired. We went to Joann's to look for more skirt fabric. I think I will make a million of these.
So the skirt is very easy. The waistband is elastic, but once on it isn't noticeable. We had already cut them out, but actual sewing time was about an hour and a half.
First of all it has pockets! Hooray!
The pockets were just one piece each the folded back on itself. Super easy way to make pockets!
Here are a couple of shots of the waist tie. It is hard to see with my pattern, but it makes a great bow. As you can see on the left, the ties are shaped kind of liked paddles and attached to the side seams at the waist. Holly pointed out that piece could be used on anything. Good call!
Within a couple hours of getting back home, Holly sent me this picture:
She made another one out of seersucker she had made a dress out of that she wasn't wearing!
This was such a fun and easy pattern. As you can see every kind of fabric looks cute, I believe we both used quilting cotton for our top ones. Make one now, or two, or six! I have elastic waist skirt fever!